Aluminium Vier seizoenenkamerpatio

Een aluminium Four Seasons-veranda biedt het hele jaar door een comfortabele sfeer, waardoor u de schoonheid en het prachtige leven van elk seizoen kunt ervaren. Je kunt op de zonnige ochtend ontbijten, dineren in de sterrennacht. U kunt comfortabel en op grote schaal genieten van de uitgebreide ruimte. Op zonnige dagen is het een goede plek om van de zon te genieten.
Het toevoegen van een Four Seasons-terras voor uw villa, tuin of zwembad geeft u meer buitenplezier dan u ooit had durven dromen! Met de 4 Season Sunroom verlengt u uw buitenplezier het hele jaar door. Koel in de zomer en warm in de winter, het glazen huis wordt het hele jaar door snel de speciale kamer van je familie !
Je kunt ook zien dat het energiebesparend is met het gehard geïsoleerde glazen huis, energie besparen voor warm in de winter en koel in de zomer en ondertussen de zon voelen.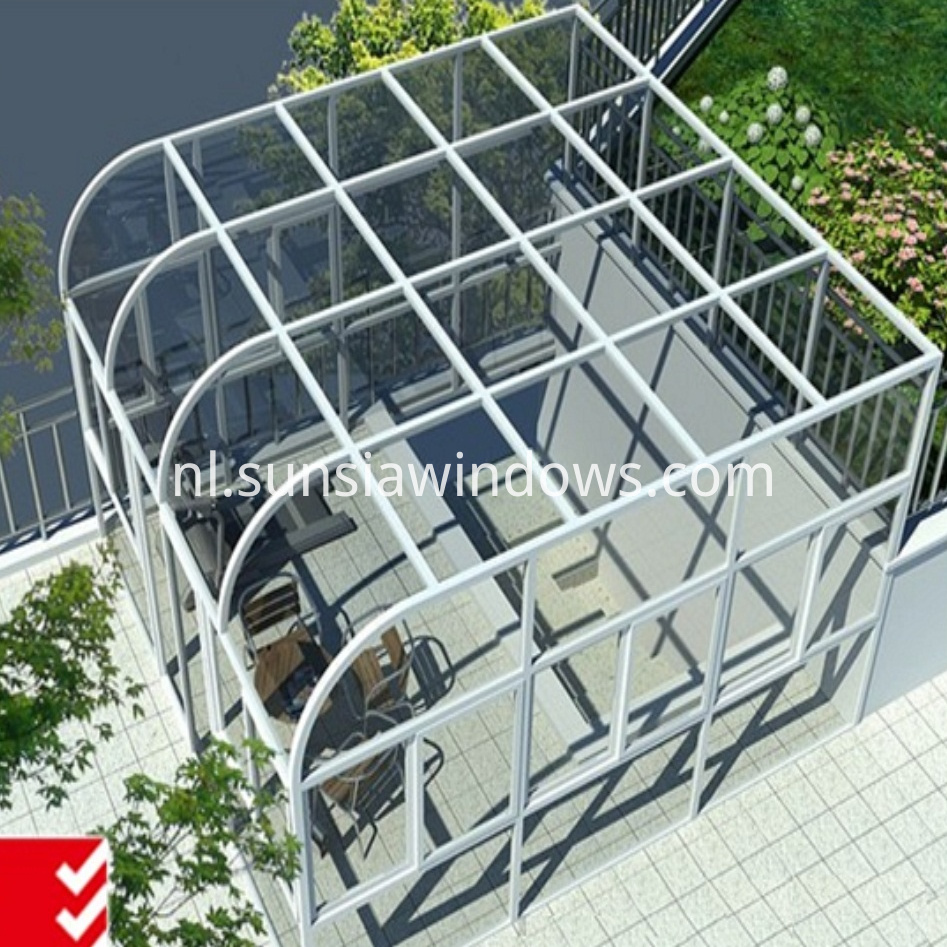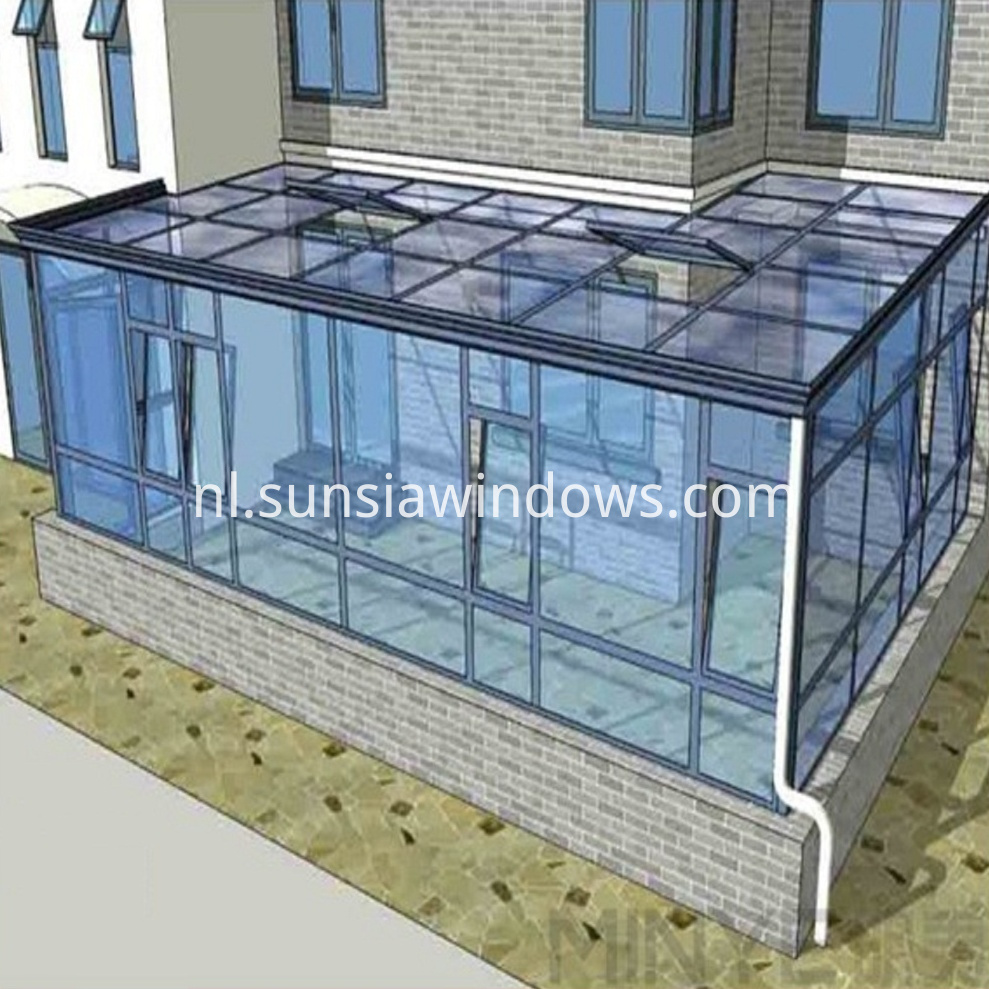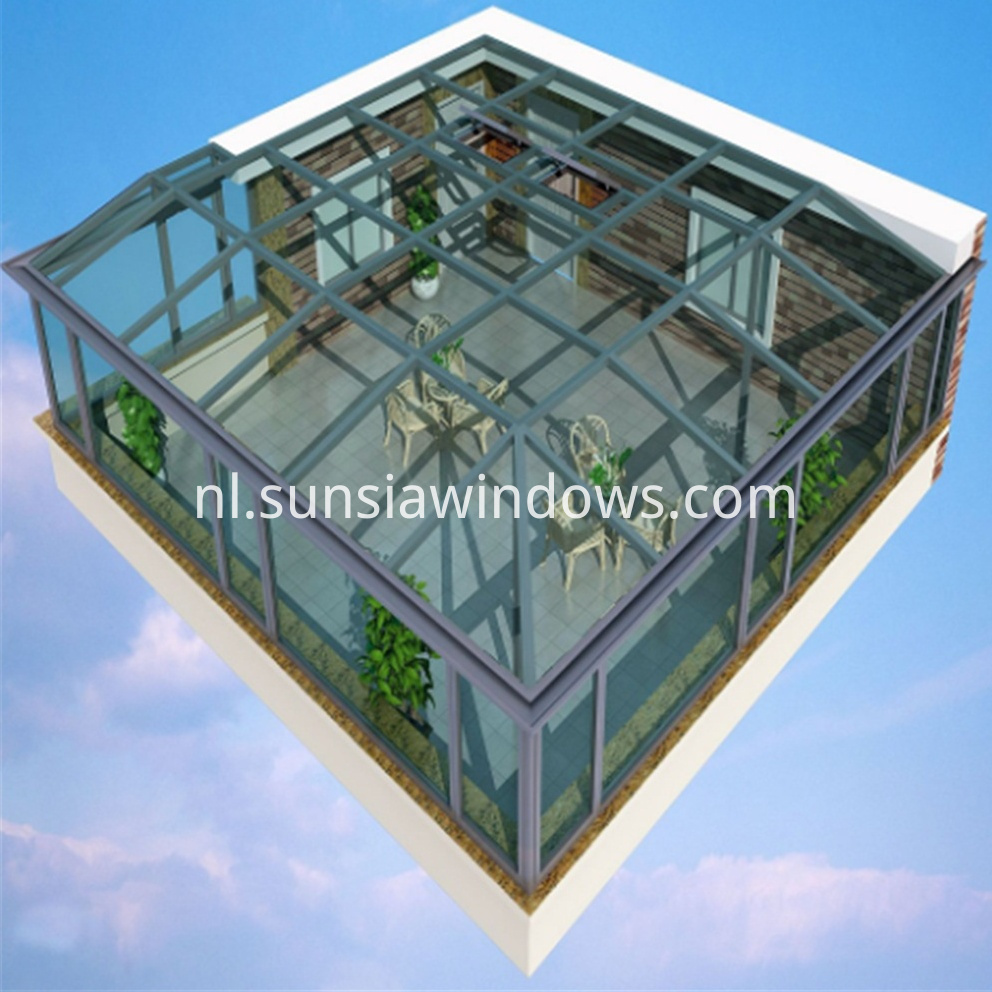 Type: Aangepaste
Usage: Villa
Kleur: zoals vereist
Materiaal: aluminiumlegering
Materiaaldikte: 2.0mm / 2.5mm / 3.0mm zoals vereist
Glas: 6 mm dubbel glas of gelaagd glas
Framemateriaal: aluminiumprofiel, met een dikte van 2,0 mm, kan een thermische onderbreking of zoals vereist zijn
Dakontwerp: hellend, driehoekig, vlak, schuin, veelhoek, geveltop of op verzoek van de klant.
Hardware: Zoals vereist zijn zowel het Chinese merk als het Duitse merk beschikbaar
Mosquito Screen: metaal en nylon materiaal voor optie
Openingsmethode: naar binnen of naar buiten, rechts of links openend als je hebt gevraagd.
Product Categorie : Zonnekamer